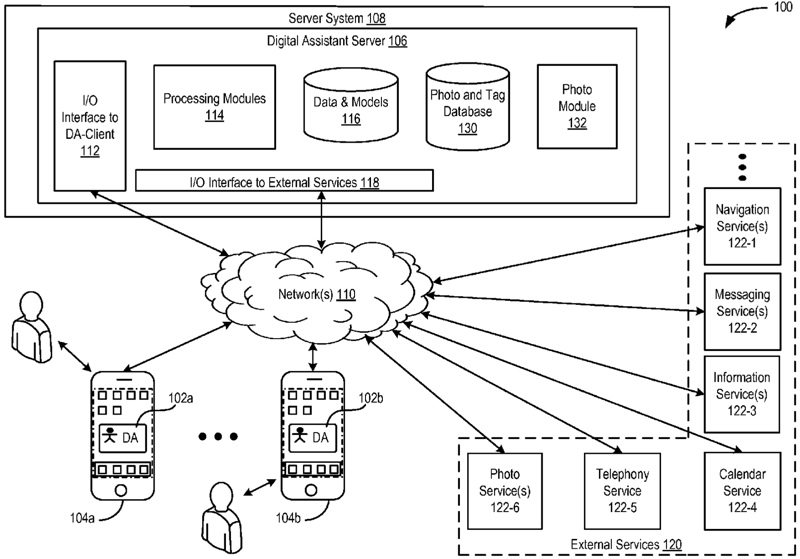 Siri may be able to search through and tag user photos in the future, according to a new Apple
patent
application published today by the United States Patent and Trademark Office (via
AppleInsider
). Entitled "Voice-based Image Tagging and Searching," the application describes a system allowing digital images to be tagged with various identifiers like the name of a person, a location, or an activity in a photograph, which can then be searched for via voice commands given to a "voice-based digital assistant," aka Siri.
A user could, for example, take a photograph and then speak a description of what is in the photograph. Saying a phrase like "this is me at the beach" would automatically tag a photo with the appropriate information, which could later be recalled with a simple voice-based search. Apple specifies that beyond spoken information, additional tags could be added such as a user name and location.
Moreover, because the natural-language processing is capable of inferring additional information, the tags may include additional information that the user did not explicitly say (such as the name of the person to which "me" refers), and which creates a more complete and useful tag.

Once a -- For more information read the original article here.