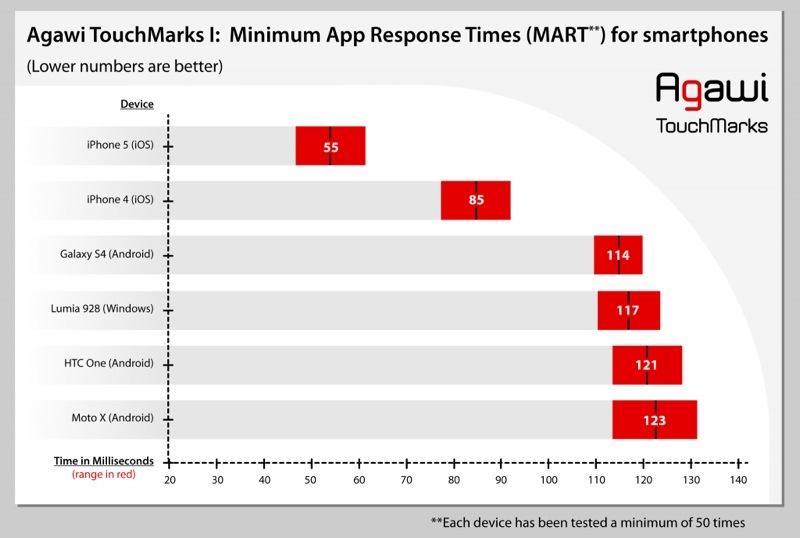 The iPhone's touch screen has a much faster response time than its Android and Windows counterparts, according to a new set of TouchMark benchmarks from cloud streaming company about the company's benchmarks.
"App responsiveness is judged by how quickly the app can respond to your inputs," said Rohan Relan, cofounder and CEO of Agawi. "Smartphones with touchscreens that have lower MART scores feel snappier. This is probably why, to many users, the iPhone keyboard feels more responsive than an Android phone keyboard."
Microsoft has published a video that demonstrates how the differences between various touch screen response times translate into real — For more on this read the original article here.