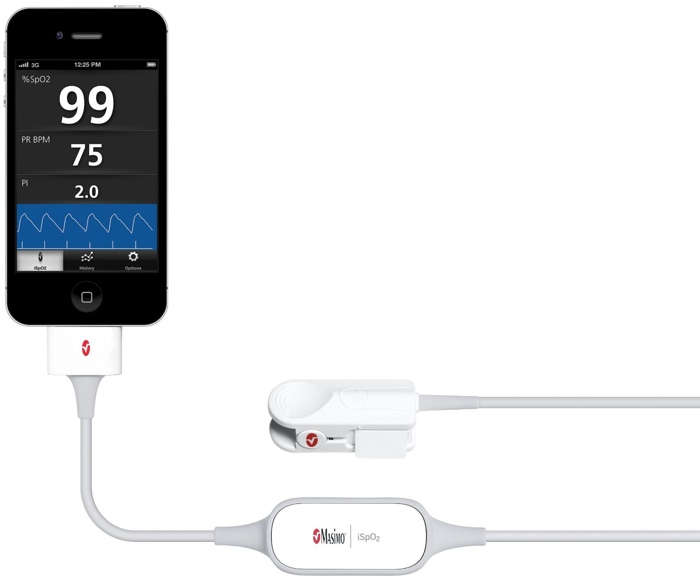 Over the course of the last year, Apple has made several hires from the medical and sensor field, presumably to bolster the team of experts working on its much-rumored smart watch project, and MacRumors today learned of another high-profile sensor expert that has joined the company.
Michael O'Reilly, M.D., formerly the Chief Medical Officer and EVP of Medical Affairs at Masimo Corporation, left his position in July of 2013 to take on a role at Apple, possibly on the iWatch team. News of O'Reilly's employment at Apple was first leaked to MobiHealthNews last week and when contacted for comment earlier today, Masimo told MacRumors it "could not dispute" what had been reported.
While O'Reilly was at Masimo, the company developed several cutting edge pulse oximetry devices, including the iSpO2 Pulse Oximeter that connects to the iPhone and gives readings via an accompanying app. The iSpO2, which takes its readings from a finger, is designed to measure both oxygen saturation in the blood and pulse rate, with technology that allows it to take readings during movement and with low blood flow.
The iSpO2 Pulse Oximeter for iPhone
While it is not clear what — For more information read the original article here.