Alleged iPhone 6 Prototype Depicted in New Images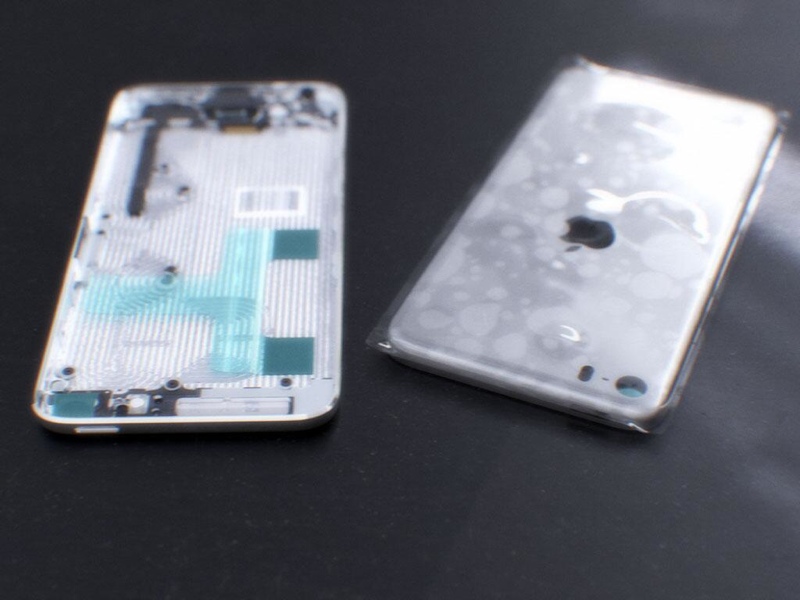 A set of images depicting what could be a prototype of the next-generation iPhone were first shared with MacRumors by an anonymous Twitter user earlier today. Australian writer Sonny Dickson, who also shared some of the same images, told MacRumors that they were initially shared by someone in China who claimed the images show the "iPhone 6".
It is entirely unclear whether the device in the images is a legitimate iPhone 6 prototype or whether it is a fake. Early prototypes of the iPhone 5s and the iPhone 5c exhibited a blank rear shell while the iPhone 6 shell in the picture clearly shows FCC text that is generally added to the phone at a later date. There are also no plastic or glass cutouts for an antenna, something the current-generation iPod Touch — which sports a similar aluminum-bodied design — has next to its rear-facing camera.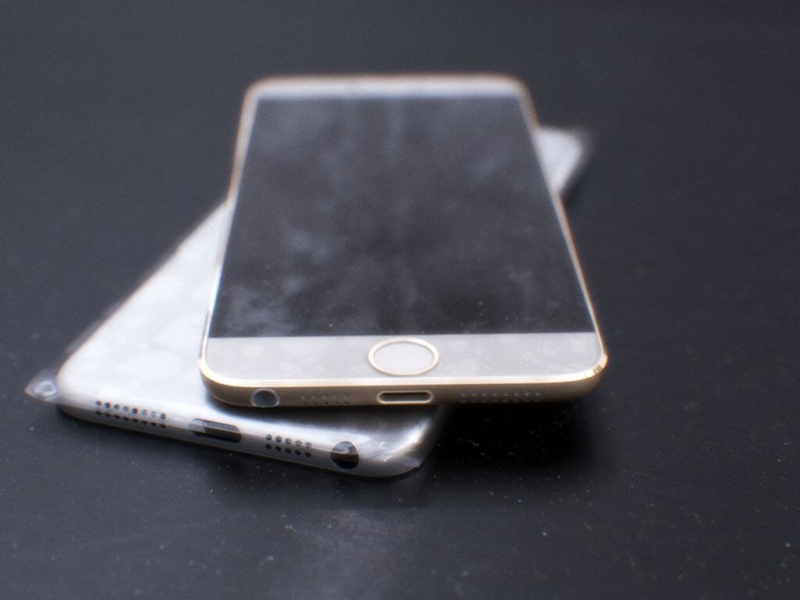 We asked designer Federico Ciccarese to conduct some measurements based on the photos and he believes the iPhone in the images is 4.7 inches diagonally and 2.3 inches wide, the same width as the existing iPhone 5s.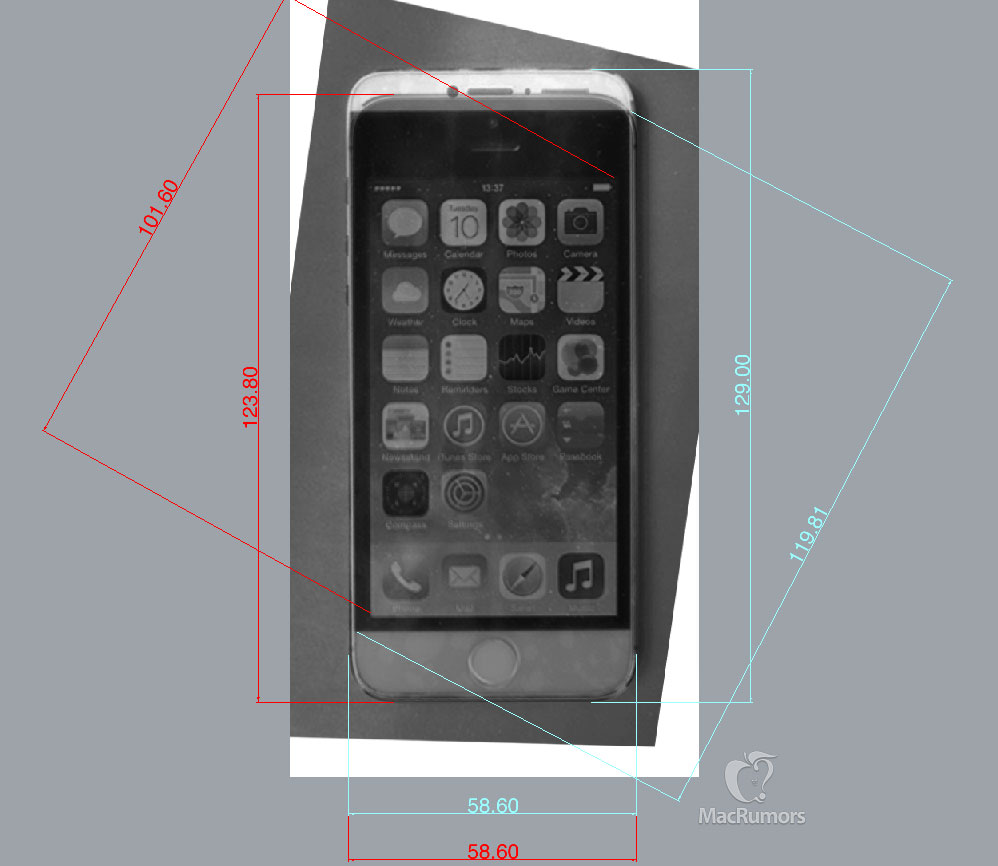 iPhone 5s — For more information read the original article here.