First Impressions of Photos for OS X: 'Vast Improvement' Over iPhoto
Following the release of the first OS X Yosemite 10.10.3 beta to developers this afternoon, the embargo has lifted for media outlets to publish their first impressions and hands-on reviews of the all-new Photos for OS X app. Below is a roundup of some of the more interesting comments and opinions about Photos for OS X, which combines iPhoto and Aperture into one for OS X Yosemite.
The Wall Street Journal describes Photo for OS X as a significant improvement for users in the Apple ecosystem, adding that the app is less confusing to use than iPhoto thanks to an improved iCloud-based approach. It also found Photos for OS X to have snappier performance than iPhoto based on the Apple-provided demo notebook.
"If you choose to turn it on, all of your Apple devices feed all their full-resolution photos into iCloud, making them all available over the Internet to the Photos apps on all your Apple devices. […] You can see the advantage to all this when you edit photos. With iCloud, any change you make on one device will show up moments later everywhere else."
Wired was also impressed with Photos for OS X, describing the software as a "vast improvement" over iPhoto and praising its new built-in photo editing tools. It believes that, while some professionals might opt for Adobe Lightroom and other tools, Photos for OS X is an ideal photo management and editing solution for most Mac users.
"Advanced users, particularly those operating on 5K iMacs or Mac Pros, may be happier eventually switching to Adobe Lightroom—though most of them probably have done so already. But for most of us, particularly recent Mac converts and people who may not fancy themselves serious photographers, Photos is a welcomely humble way to approach image editing."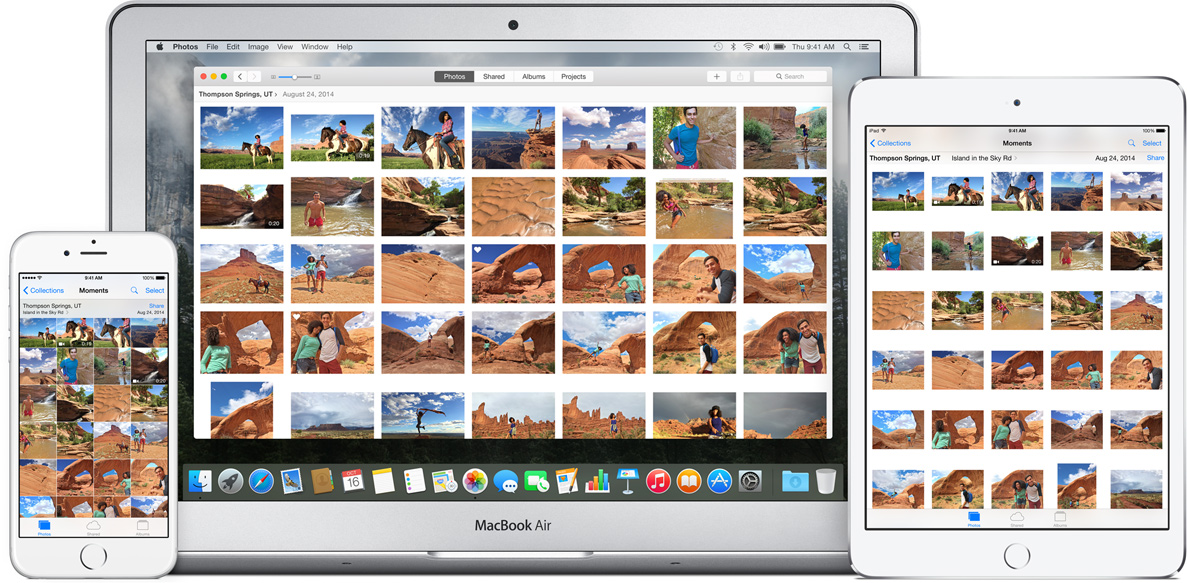 Even further praise of Photos for OS X was provided by Re/code, which described the software as a "huge improvement" over iPhoto with easy-to-use editing tools and seamless iCloud syncing. Its hands-on impressions found Photos for OS X to be lacking some advanced editing tools found in Aperture, however, noting that some users might opt for professional software.
"While Photos offers some advanced settings like white balance and level, it lacks some of the professional-level tools found in Aperture. For example, it doesn't — For more information read the original article here.