With the
iPhone 15
lineup, Apple is planning to adopt a USB-C port instead of a Lightning port in order to
comply with regulatory changes
that are being introduced in Europe. The USB-C port has been widely rumored at this point, but a first look at the actual
iPhone 15 Pro
chassis with included USB-C port was today provided to
MacRumors
and later
shared on Twitter by leaker Unknownz21
.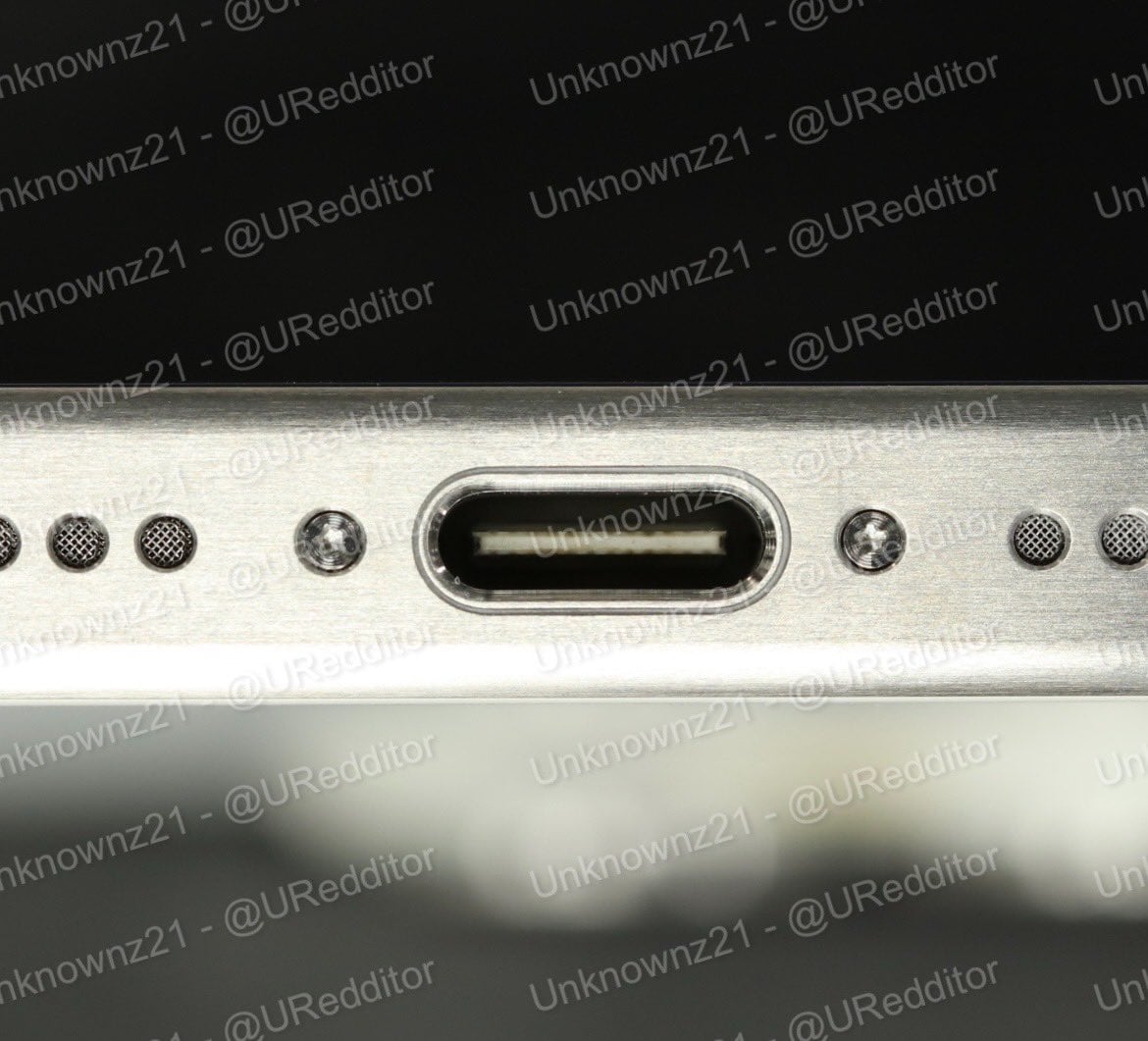 It's not hard to imagine what a USB-C port on an iPhone looks like as a replacement for a Lightning port because Apple already uses USB-C ports for iPhones and Macs, but it is always interesting to get a look at leaked components. In addition to confirming a USB-C port for the ‌iPhone 15 Pro‌, the image also provides the first glimpse at the tweaked curves rumored for the device.
Apple is expected to make some minor design updates to the ‌iPhone 15 Pro‌ chassis, adding a deeper curve that's visible in the leaked image. The company is also rumored to be transitioning to a titanium material instead of stainless steel, and the brushed metal of the device does look like it has a titanium finish.
With the transition to USB-C, Apple is planning to replace the E75 Lightning Controller with an E85 Port Controller, according to Unknownz21.
Note that while it is the ‌iPhone 15 Pro‌ shown with a USB-C port, the port update is coming to the entire ‌iPhone 15‌ lineup, including the standard ‌iPhone 15‌ and ‌iPhone 15‌ Plus, as well as the ‌iPhone 15 Pro‌ Max. The design refinements will be limited to the ‌iPhone 15 Pro‌ models.
This article, "iPhone 15 Pro's USB-C Port Shown Off in Leaked Image" first appeared on MacRumors.com
Discuss this article in our forums
Go to Source
Author: Juli Clover