Apple is continuing to investigate making roller screens for iPhone and
iPad
, where a user can pull at the ends to make the display large or small as needed.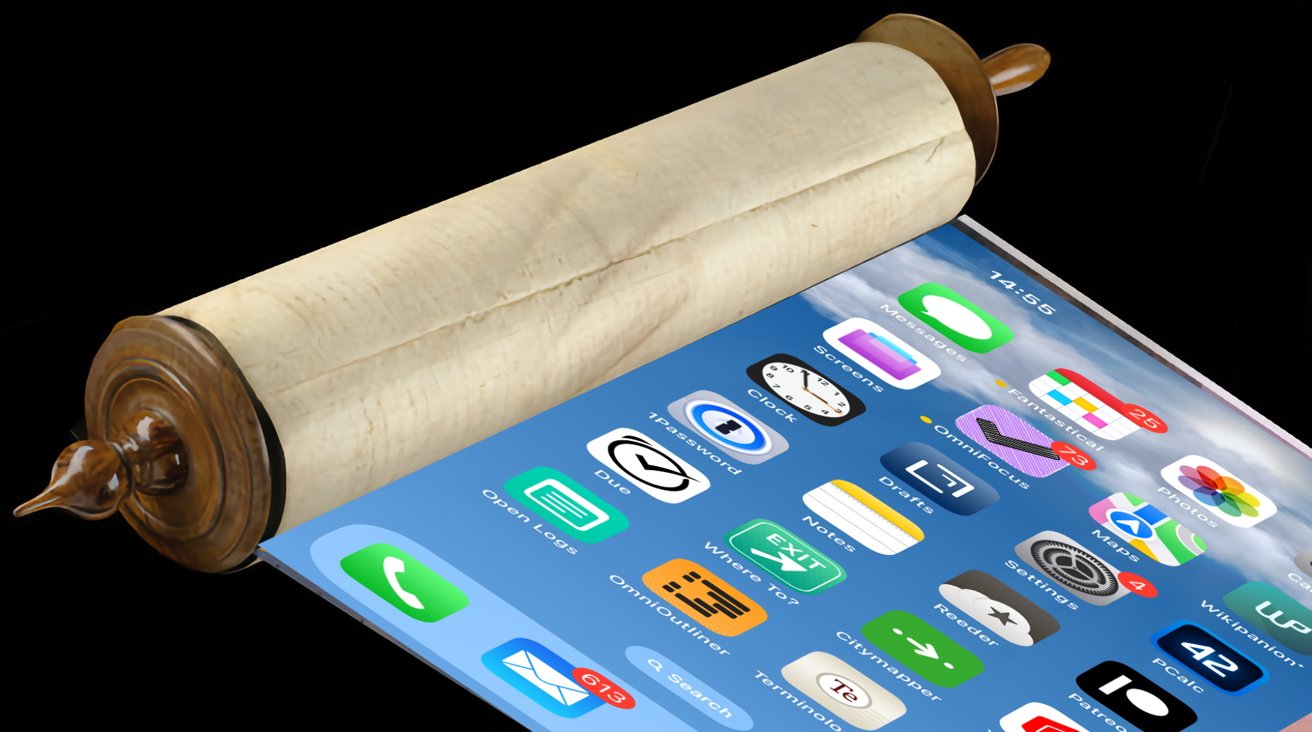 It won't look like this – but it could. Apple's patent includes drawings similar to this. (Scroll source:
Fae on Wiki Commons
Picture Caesar, or more probably a minion, standing at the Colosseum, holding forth the decree of the land, read from parchment stretched out between two cylinders. Now change Caesar to Tim Cook, switch Apple Park for the Colosseum, and you're seeing how Apple might introduce a future roller iPhone.
Go to Source
Author: [email protected] (William Gallagher)