Find My Friends Updated With iOS 7 Redesign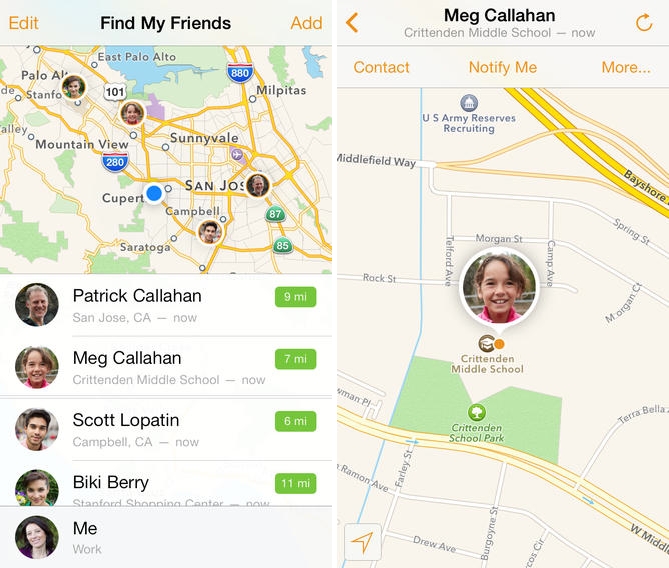 Apple has released a newly updated version of its Find My Friends app with an iOS 7-inspired redesign. The app was Apple's last consumer-focused app to receive a redesign for iOS 7, though iAd Gallery and iTunes Connect retain their old look-and-feel.
Other than the new design, Find My Friends does not appear to have any new features.
Last week, Apple released updated versions of iBooks and iTunes U with similar redesigns.
Find My Friends is a free download for the iPhone and iPad from the App Store. [Direct Link]
Recent Mac and iOS Blog Stories
• FiftyThree Announces Bluetooth 'Pencil' Stylus to Accompany 'Paper' App
• Southwest Airlines Updates iOS App with Redesigned Navigation, Airport Information Pages
• Apple Relaxes Water Damage Restrictions for iPhone Trade-Ins
• Sprint and Best Buy Team Up to Offer Students One Year of Free Talk, Text, and Data With Phone Purchase
• Apple Launching India Smartphone Trade-In Program for Credit Towards iPhone Purchases
• Valentine One Radar Detector Connects to iPhone Via New Bluetooth LE Adapter
• Annual iTunes Connect Shutdown to Take Place December 21 to 27
• United — For more information read the original article here.