Apple Awarded Patent for Refocusable Camera with Light-Field Technology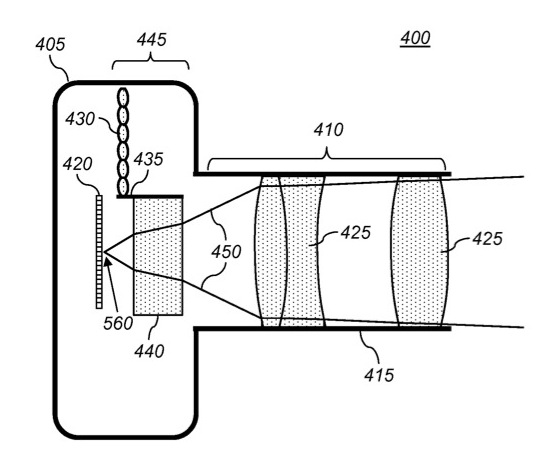 Apple has been awarded a patent by the U.S. Patent and Trademark Office (via AppleInsider) for a digital camera including a refocusable imaging mode adapter, with the document also discussing the potential use of a similar camera system in a device like the iPhone.
The patent details a camera that is able to be configured to operate in a lower-resolution mode that includes refocusing capability in addition to a high-resolution non-refocusable mode, with the camera's body containing an image mode adaptor to switch between the two.
Also cited in the patent is the plenoptic imaging system used in the Lytro light-field camera, which Apple draws inspiration from but points out that its own microlens array can produce higher-quality images because of a higher spatial resolution. Apple also cites the Lytro's camera system as prior art in the patent.
Microlens (440) inserted into light path for lower-resolution refocusable images
A digital camera system configurable to operate in a low-resolution refocusable mode and a high-resolution non-refocusable mode comprising: a camera body; an image sensor mounted in the camera body having a plurality of sensor pixels for capturing a digital image;

An imaging lens for forming an image — For more information read the original article here.