Wearable Technology at CES 2014: Smart Watches, Activity Trackers, Glasses, and More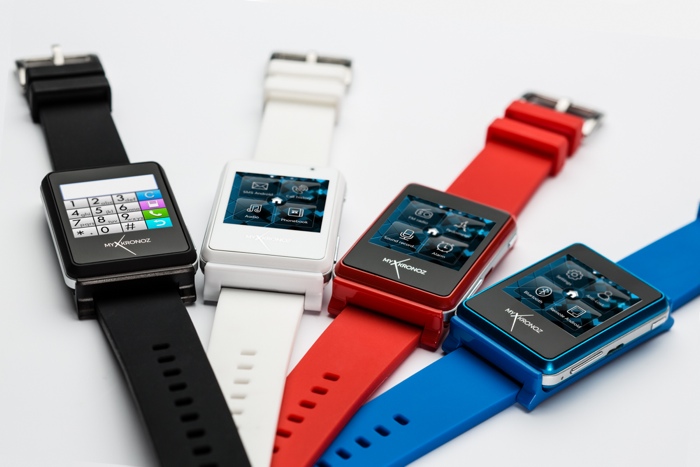 As it was during last year's Consumer Electronics Show, wearable technology, in the form of a variety of smart watches, fitness trackers and even smart glasses, will be a major focus of CES 2014, which is slated to begin next week.
This year, CES will feature an all new TechZone exhibit called "WristRevolution," featuring smart watches (both already released and upcoming) from a wide array of companies highlighted by PCWorld, including Kronoz, Cookoo, Sonostar, Metawatch, Archos, Burg, and Pine. Major companies like Qualcomm and Sony will also exhibit smart watches, as will seasoned veteran Pebble.
Kronoz ZeNano
Some of the watches, like the Cookoo, offer notifications and more bundled in a standard watch style design, while other products, like the Sonostar, carry a more futuristic wraparound design. Some, like the Kronoz, allow users to answer calls directly on their wrists, and others, like the Pine, also include biometric sensors for measuring heart rate.
Witness the unveiling of next generation tech wearables. The all-new WristRevolution TechZone at the 2014 CES is where style, sensors and connectivity intersect. From customizable and downloadable watch faces to internet-connectivity and app-based — For more information read the original article here.