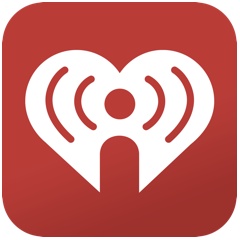 Apple announced CarPlay earlier this week at the Geneva Auto Show, bringing Siri-powered messaging, voice calling and streaming music to the car dashboard. Brian Lakamp, president of Digital for Clear Channel Media and Entertainment, talked with Michael Grothaus of Fast Company about iHeartRadio's experience as an early adopter of Apple's new in-car technology.
iHeartRadio is an internet radio service that pulls music programming from 800 Clear Channel radio stations across the US along with other sources. It was one of only four streaming music products that Apple selected as a launch partner for its CarPlay service.
"Apple is pretty selective about how they disclose information," says Lakamp. "Apple made us aware of the opportunity. We were enthusiastic to participate and then worked closely with them to build the demo that they just demoed in Geneva."
iHeartRadio, along with the other launch partners, had early access to Apple's private CarPlay API. Lakamp didn't provide a timeframe for how long it took the company to add CarPlay integration to its app, but did confirm the process was "fairly quick." He also noted that it could add CarPlay to its existing iOS app without having to create a new app — For more information read the original article here.